Our quality canvases
We deliver the absolute best quality photo paintings on canvas at the best price in this segment.
Production photo paintings on canvas
All our photo paintings on canvas are produced in-house in the Netherlands, using high-quality materials from Europe. We produce each giclée photo painting individually and with the utmost care.
 
Printer and ink
All our prints are printed with a professional wide format inkjet printer. The ultra-chome 11-colour pigment ink used here offers the widest color gamut available on the market. The ink used is UV resistant. We use a print resolution of 1440 DPI, which is the highest resolution detectable by the human eye.
 
Quality and thickness canvas cloth
We use Archival quality canvas with a very fine structure (lasts up to 80 years). It is a heavyweight canvas of 380gsm, which is OBA free, acid free, PH neutral and water repellent.
 
Frames paintings
For the frame we use luxury stretcher bars that are approximately 2 cm deep and 4.5 cm high. These stretcher bars are made of pine, glued and laminated. The frames are supplied with wedges / corner wedges so that the canvas can be stretched more tightly if desired.
 
Environment and sustainability
All our products are produced as sustainably as possible. The frames we use are all produced in Europe using wood from sustainably managed forests. We use Epson equipment. This printer manufacturer is recommended by the Energy Saving Trust and is ENERGY STAR® certified. This body is concerned with energy efficiency and the reduction of CO2 emissions.
A good and reliable supplier of canvas prints or paintings will always be honest about its products. Always ask for information about the production method when you buy a canvas print or have a photo printed on canvas yourself. Don't rely solely on slogans like "best quality" and "best techniques".
baklijsten
BAKLIJSTEN
Laat uw canvasdoek nu inlijsten in een zgn. baklijst!
Geeft extra diepgang en staat nog luxer...
mail naar info@canvas-fotokunst.nl voor prijzen op maat.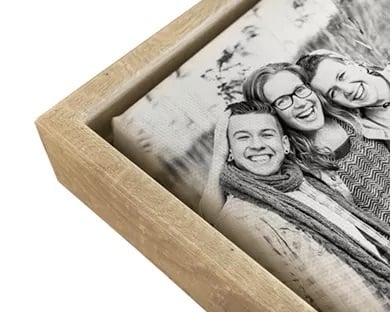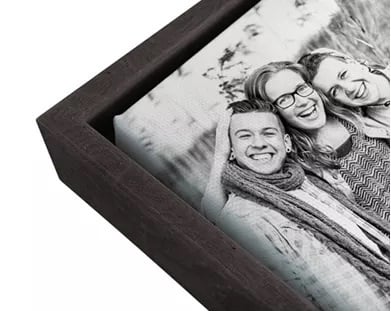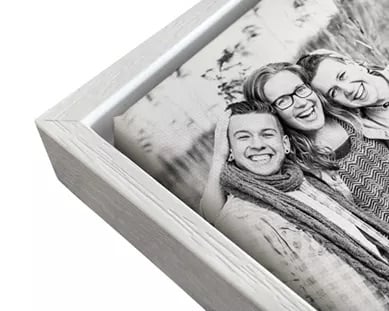 maatwerk
Ook printen wij op acrylglas, tuindoek, fotobehang, aluminium, dibond en diverse soorten hout!
Mail ons voor uw wensen en wij doen ons uiterste best om deze te vervullen.