National Geographic photographers give tips part 2
In this second article, we share more photography tips from National Geographic photographers.
Photographer: David Alan Harvey
Find the symbol
David Alan Harvey is an expert at capturing the heart and soul of a country on camera. In capturing characteristic places and the population, he combines reportage work with a visually interpretive style. You can't capture everything about a country and that's why it's important to find symbols that characterize the country and its people.
Photo Tips:
Before traveling to any country, make sure you know the social manners so as not to offend anyone. Show an interest in the culture and history to better understand the traditions.
Always try to add human elements to landscape and architecture photos.
Finds symbols of a country that are representative of the country's culture. For example, think of food or clothing.
Study the classical masters and become aware of composition, color and light.
Experiment a lot with aperture, shutter speed and angles.
Photographer: William Albert Allard
Culture
William Albert Allard uses his camera as a sketchbook to explore and divide the environment into parts. He does not believe in a controlled and systematic approach but rather in the ultimate moment. As equipment he usually only takes a 28mm, 25mm, a 50mm and a 90mm lens.
Photo Tips:
Photographing people requires intimacy. Make sure you get close not only physically but also psychologically.
Composition should become an intuitive process. Composition rules are important, but you also have to be able to break them.
The difference between a beautiful photo and a fantastic photo is often a difference of centimeters. Explore your topic from different points of view.​
Photographer: Chris Johns
Working in the wild
John prefers to photograph animals in low light. The light between sunset and sunrise can provide beautiful images. John is not completely negative about technology, but he is concerned about the modern stylistic approach. Many photographers focus too much on technique where the story often falls short.
Photo Tips:
Don't take dangerous risks when photographing wildlife. If you want to take pictures of a certain animal, you have to study it and talk to people who know about it.
Animals are most active in the early morning or late evening. Adjust your schedule accordingly.
Take plenty of time to photograph animals. Wait for hunting or other activity. Always stay in your car or shelter and let the animal come to you.
In low light, you can try slower shutter speeds for motion blur.​
Photographer: Michael Nichols
Environment and photojournalism
Michael Nichols wants to play a role in preserving the environment and tries to achieve this through photojournalism. Adventures are great, but the real purpose is to make people aware that the Earth and its creatures are fragile. Every journey brings a new challenge and good preparation is essential.
Photo Tips:
Get an art course instead of a technical photography course. You can still learn to take pictures afterwards.
Try to attend photography workshops that create work that interests you.
Choose subjects that you think you can photograph best. Preferably something from your own environment. Don't go straight to the Masai Mara, for example, to photograph things that others have already captured extensively and well.
Read photography magazines where you can learn technical skills.
Find a topic that really interests you and develop in that direction.
Be critical of your own photos.
Photographer: David Doubilet
Underwater Photography
David specializes in underwater photography and his photos are special because of the aesthetic quality. Through the attractive play between light and shadow, he arrives at effective compositions. David always takes very extensive equipment with him. Because you cannot change lenses underwater and everything has to be illuminated, he sometimes takes ten cameras with him.
Photo Tips:
Learn to dive well before you start shooting. Don't take pictures the first year.
Start with black and white to learn more about composition and light.
Learn about sea creatures.
Always dive with a buddy who can help you find good topics.
Learn to interpret, create and use light.
baklijsten
BAKLIJSTEN
Laat uw canvasdoek nu inlijsten in een zgn. baklijst!
Geeft extra diepgang en staat nog luxer...
mail naar info@canvas-fotokunst.nl voor prijzen op maat.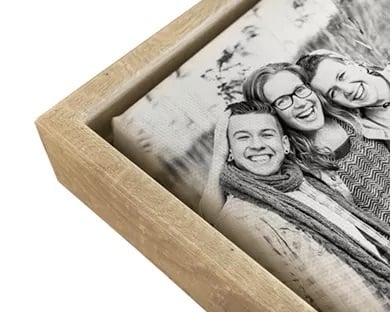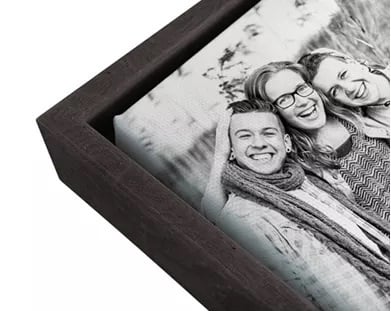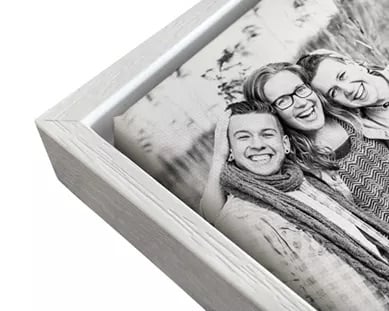 maatwerk
Ook printen wij op acrylglas, tuindoek, fotobehang, aluminium, dibond en diverse soorten hout!
Mail ons voor uw wensen en wij doen ons uiterste best om deze te vervullen.