PINK LOTUS FLOWER

Painting pink lotus flower on canvas.

Are you looking for a beautiful floral wall decoration for your living room or bedroom? Would you like to give your interior a special atmosphere or some more color? With this beautiful large…

€ 149,95

LAVENDER

Triptych painting on canvas.
With this beautiful purple art print of a lavender field you can experience the atmosphere of Provence in your own home.This cheerful wall decoration looks great in a romantic or rural interior, but…

€ 149,95

PINK OLEANDER FLOWER

Canvas painting oleander flower. Beautiful black and white photo with pink color accent of an oleander flower. This nice large floral canvas is guaranteed to bring peace to your interior. This fun wall decoration is stretched…

€ 149,95

PINK TULIPS

Photo painting of pink tulips on canvas. Nice and summery, this cheerful photo painting of pink tulips, printed on high-quality canvas. This flower photo painting is for sale as a triptych or as a whole.

€ 149,95

SUNSET LAVENDER FIELDS

Canvas painting sunset lavender fields.
Bring atmosphere and warmth to your interior with this beautiful photo painting of a field of lavender flowers during a setting sun, printed on canvas.Due to the beautiful purple and pink…

€ 149,95

Sun`s Shining

Yellow canvas painting sunflower.
Give your living room or bedroom a cozy, sunny atmosphere with this beautiful, large photo painting of a sunflower in a field.The color yellow in your room gives energy and brightens up the space.…

€ 149,95

PIANO ROSE

Canvas painting red rose on piano. This beautiful photo painting of a rose on an old piano fits perfectly in a room with a romantic living style. You can order this wall decoration as a whole, or as a canvas triptych.

€ 149,95

ROMANCE

Triptych wall decoration piano and tulip on canvas.
Are you looking for a beautiful painting? With this special black and white art print of a piano, with a tulip that acts as a color accent, your interior gets a real character of…

€ 149,95

ONION FLOWER

nice shot of the flower of the ornamental onion. Beautiful in a beautiful (field) bouquet and wonderful as a canvas on the wall or of course on plexiglass. Can be ordered in all sizes.

€ 149,95

CANNABIS

DUTCH WEED:
Beautiful photo of this beautiful, useful, strong plant..Hemp
When most people think of the cannabis plant, they think of Dutch weed and hashish. But this plant is truly at home in all markets. For centuries it was…

€ 149,95
Want to buy a flower painting? With a cheerful painting of flowers on the wall you give your room some color and you simply brighten up your entire interior. In the webshop of Canvas-Fotokunst.nl you can buy the most beautiful paintings of tulips, roses, lavender and other nice floral paintings on canvas.
Flower paintings for home or office Flower paintings look nice in almost every room, both at the office and at home. A canvas of a flower with soft colors in the bedroom or stylish photo art for the wall in the office, with a flower painting you are always in the right place.
Symbolic meaning flowers
Did you know that many flower types have a symbolic meaning, so that you can convey a message with a certain flower type. The language of flowers even has a name, floriography. The meaning of a flower can change over time, it also sometimes differs per culture and country. With a flower painting on canvas you can convey a certain feeling.
Below is an overview of flowers and their meaning:
anemone: honesty, caring/ chrysanthemum: gratitude / dahlia: strength, opulence / poppy: consolation / lily: luck / lotus flower: purity, growth towards enlightenment / orchids: beauty, wealth, love / peonies: protection / ranunculus: radiate charm / roses: love, happiness / tulip: success, perfect love / sunflowers: zest for life, strength
Symbolism flower colors
Colors also have meaning. Furthermore, the use of a certain color in your interior has an effect on how you feel. With the choice of a certain color flower painting for your living room or bedroom you can stimulate a certain feeling. Below you will find an overview of different flower colors and their meaning.
Red: passion, love, romance (effect: decisiveness, effectiveness)
Pink: tenderness, romance, softness (effect: calmness)
Purple: stylish, luxury, spirituality
Yellow: growth, strength (effect: confidence, cheerfulness)
Orange: cheerfulness, warmth, cosiness (effect: energy)
White: calm, purity (effect: soothing)
baklijsten
BAKLIJSTEN
Laat uw canvasdoek nu inlijsten in een zgn. baklijst!
Geeft extra diepgang en staat nog luxer...
mail naar info@canvas-fotokunst.nl voor prijzen op maat.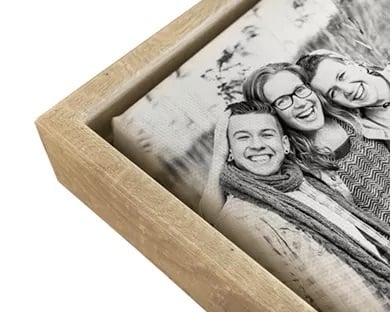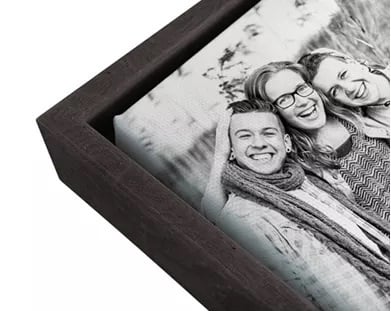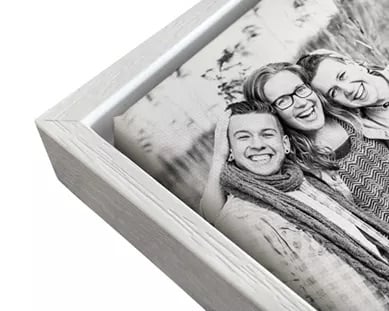 maatwerk
Ook printen wij op acrylglas, tuindoek, fotobehang, aluminium, dibond en diverse soorten hout!
Mail ons voor uw wensen en wij doen ons uiterste best om deze te vervullen.