OLD AMSTERDAM

Beautiful retro photo from the old days of Amsterdam.

Available in:1 whole 70 cm x 100 cm

small triptych 3x 40 cm x 80 cm (total 120 cm wide)

large triptych 3 x 50 cm x 100 cm (total 150 cm wide)

Prefer on plexiglass or…

€ 149,95

CANNABIS

DUTCH WEED:
Beautiful photo of this beautiful, useful, strong plant..Hemp
When most people think of the cannabis plant, they think of Dutch weed and hashish. But this plant is truly at home in all markets. For centuries it was…

€ 149,95

MACRO FLY

Nice macro shot of a fly. In all its "facets" (eyes) a beautiful image that is extremely

comes into its own on plexiglass (colours, depth, gloss)Available in various sizes on plexiglass or other material

On canvas as 1 panel or…

€ 149,95

OLD FACTORY HALL

Beautiful photo of an old factory empty. Industrial, lots of color, available in all sizes and beautiful on plexiglass!

€ 149,95

Harley Davidson Motor

Beautiful canvas photo painting Harley Davidson motorcycle.
Are you still looking for a large canvas of a motorcycle for your workspace or living room? This large black and white painting of a Harley motorcycle with a color accent…

€ 149,95

Yin Yang Pebbles

Black and white zen stone painting on canvas.
Did you know that with new wall decoration you can give your room a different look easily and relatively cheaply?This special black and white photo painting of zen stones with water…

€ 149,95

Sea Shells

Nice summer painting with shells on canvas.
Bring the atmosphere of the beach to your home with this summery painting of shells and sand. In the photo you see next to the shell also a starfish in the beige sand of the beach.

This…

€ 149,95
Large canvases In this category you can find a beautiful canvas for every interior. View the photo art in our webshop at your leisure and discover which photo painting suits your interior.
Transform your interior with a large canvas
With large wall decorations you can quickly and easily give a room a completely different look, without having to replace all your furniture. Do you have a modern interior? Then consider black and white art print on canvas or beautiful architecture photo art.
baklijsten
BAKLIJSTEN
Laat uw canvasdoek nu inlijsten in een zgn. baklijst!
Geeft extra diepgang en staat nog luxer...
mail naar info@canvas-fotokunst.nl voor prijzen op maat.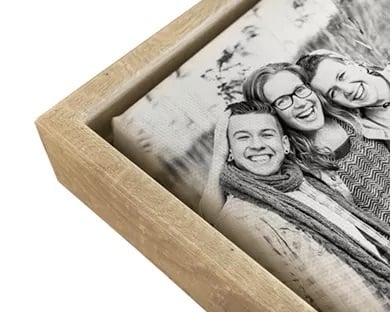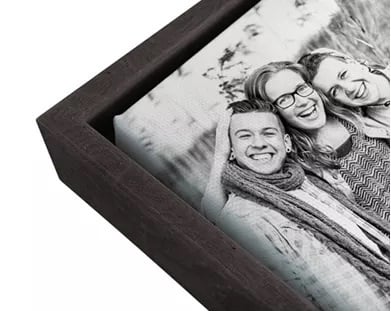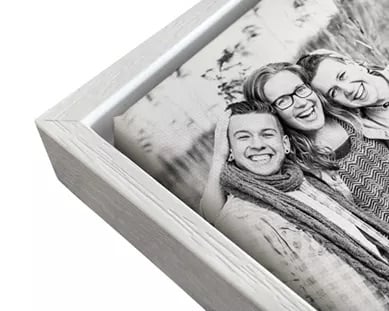 maatwerk
Ook printen wij op acrylglas, tuindoek, fotobehang, aluminium, dibond en diverse soorten hout!
Mail ons voor uw wensen en wij doen ons uiterste best om deze te vervullen.