Buddha painting on canvas
With a beautiful Buddha painting on canvas you can easily give your living room or bedroom a spiritual and soothing atmosphere. In the webshop you can easily buy Buddha wall decoration that fits perfectly into your interior.
Are you still looking for wall decoration for your yoga studio, beauty salon or meditation room? A beautiful spiritual painting creates a soothing atmosphere.
Gautama Buddha, also known as Siddhartha Gautama Buddha was a spiritual leader who lived in Nepal around 400 BC. After having had a privileged and protected childhood, around the age of 29 he gave up all wealth to live as a monk in India. After two years of apprenticeship in Benares with two well-known masters and still not finding relief from his suffering there, he went his own way. He then led a life of self-flagellation for six years. He concluded that the self-torment did not lead to relief either. Finally, Buddha found a middle ground between pleasure and self-punishment through meditation under the bodhi tree at Bodhgaya in India. After 49 days of meditation, he finally attained the long-sought enlightenment (nirvana). From then on he was Siddhartha Gautama, the Buddha.
The mudras in the Buddha paintings Various mudras can be seen on the Buddha canvas paintings in the Canvas Fotokunst webshop. The mudra represents the position of the Buddha's hands.
baklijsten
BAKLIJSTEN
Laat uw canvasdoek nu inlijsten in een zgn. baklijst!
Geeft extra diepgang en staat nog luxer...
mail naar info@canvas-fotokunst.nl voor prijzen op maat.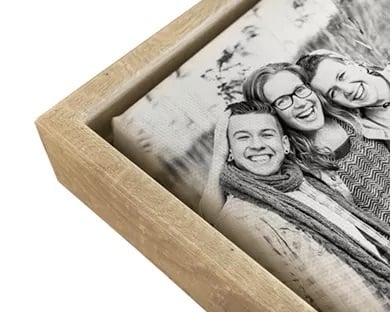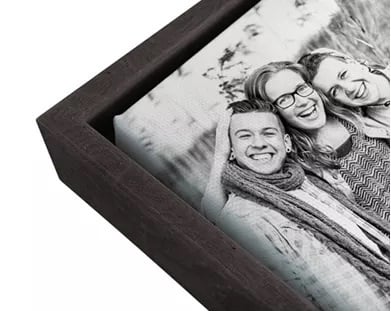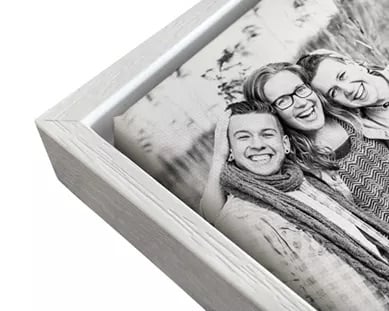 maatwerk
Ook printen wij op acrylglas, tuindoek, fotobehang, aluminium, dibond en diverse soorten hout!
Mail ons voor uw wensen en wij doen ons uiterste best om deze te vervullen.