Majestic

Photo painting lion on canvas. Beautiful picture of a lion with a long mane

€ 149,95

SEA EAGLE

Beautiful photo painting of an eagle on canvas.
A symbol of freedom and beauty, this magnificent eagle is best known as the national symbol of America. With this beautiful photo painting of a bald eagle, also known in America as…

€ 149,95

TIGER

Large tiger painting on canvas.
This special feline symbolizes strength and independence. This beautiful wall decoration certainly gives your living room a powerful atmosphere.

About tigers
Panthera tigris is a feline that only…

€ 149,95

HORSES RUNNING

Sepia photo painting of running horses.
Are you looking for an art print that symbolizes freedom? Or are you a real horse madman? With this painting of horses running between drifting sand you give your room a special…

€ 149,95

OH DEAR

Photo painting of a red deer on canvas. Beautiful shot of a red deer (Cervus elaphus) during sunset. The orange sky of the setting sun gives this animal canvas painting a beautiful, warm appearance.

De foto wordt afgedrukt op…

€ 149,95

Elephant

Photo painting of an elephant on canvas.
A topper from our animal paintings collection. Beautiful large wall decoration of an elephant on canvas. The photo was taken in Lower Zambezi National Park, Zambia, Africa.

€ 149,95

Running

Photo painting horses on canvas (triptych).
Are you looking for an attractive canvas canvas? This beautiful large painting of running horses on a ranch is a symbol of freedom. This wall decoration gives a nice effect to any…

€ 149,95

The Three Stripes

Black and white painting zebra on canvas (triptych).
Extraordinarily beautiful black and white wall decoration of three zebras. This large painting is a real eye-catcher in, for example, an exotic interior. Due to the symmetry and…

€ 149,95

Panthera pardus

Photo painting leopard on canvas.
Do you want a bold animal canvas on the wall? This beautiful art print of an African leopard, resting in the shade, fits well on the wall in both an exotic and a modern interior.We will stretch…

€ 149,95

Pride

Painting of a lion on canvas.
With this large canvas on the wall, every interior gets a cool look. This beautiful picture of an African lion on canvas, the king of animals, is one of the most popular animal paintings in our…

€ 149,95
animal paintings
In the Canvas Fotokunst webshop you will find a wide range of animal paintings. We have a nice canvas of an animal for every living style. Do you want to give your living room or bedroom an exotic or exciting atmosphere? Then you could think of a beautiful painting of a tiger or a large canvas of a lion. Do you have a rural interior? Then a cow painting is of course perfect on the wall.
A beautiful animal painting for every interior
We have different types of animal paintings for sale in the webshop. In our range you will find sepia paintings, black and white photo art of animals, monochrome canvases with a color accent or very colorful images on canvas. With our special animals on canvas you create a special atmosphere at home!
Symbolism animals
Humans have given animals many symbolic meanings over time. Of course, this meaning can vary by culture or region. Below you will find an overview of the meanings of the animals in our paintings:
ladybug: happiness and fun
lion: courage and wisdom
leopard: strength and vision
cow: fertility, care
elephant: (maternal) care, wisdom, overcoming death
(white) swans: purity, transformation
zebra: harmony, balance
tiger: strength, independence
peacock: pride, immortality
horse: strength, vitality
wolf: faithfulness, intuition
baklijsten
BAKLIJSTEN
Laat uw canvasdoek nu inlijsten in een zgn. baklijst!
Geeft extra diepgang en staat nog luxer...
mail naar info@canvas-fotokunst.nl voor prijzen op maat.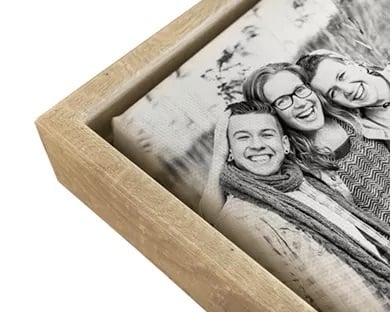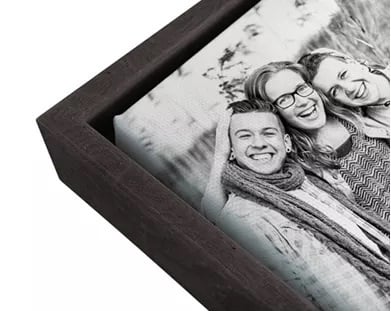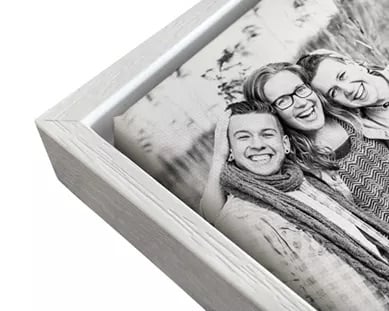 maatwerk
Ook printen wij op acrylglas, tuindoek, fotobehang, aluminium, dibond en diverse soorten hout!
Mail ons voor uw wensen en wij doen ons uiterste best om deze te vervullen.