Return painting
As a consumer (in accordance with the Distance Selling Act) you have the right to return your order without stating reasons. In that case, we request that you send us a message (via the contact page or e-mail) within 14 days of receipt of your order to report your return. If desired, you can use the return form, although this form is not necessary for processing the return. We kindly ask you to state your order number when registering the return.
Paintings that we custom make especially for you cannot be returned, you can of course return the canvases that you simply buy in our webshop.
 
The following applies to the return of a canvas:
the return must be notified within 14 days (after receipt of the package) by e-mail or the contact form;
the painting must be returned within 14 days of registering the return;
we advise you to keep the track-and-trace code, so that the package can be traced during shipment;
the shipping costs for the return are for the account of the buyer;
buyer is responsible for the package until the returned package is delivered to us;
return your order in the original packaging to prevent the canvas painting from being damaged during shipment and do not write on the packaging;
add a note or the return form with the order number to the package.
The rates for returns depend on the chosen parcel service.
Canvas Fotokunst will reimburse all payments you have made, including any shipping costs paid for the returned product upon purchase, within 14 days after you have registered your return by email (or via the contact page). Canvas Fotokunst has the right to wait with a refund until the product has been returned or you can demonstrate that you have sent the product back, whichever is earlier. Canvas Fotokunst uses the same payment method that you used when purchasing for a refund, unless you agree to a different method. The refund is of course free of charge.
The return arrangement as laid down in the Distance Selling Act does not apply to business purchases or customization.

Guarantee paintings
We kindly ask you to check the canvas painting as soon as possible after receipt. If the product is defective, you can report this within 3 DAYS after discovering the defect via our contact form or by e-mail, stating the order number.
For returning a cloth, after you have reported this by e-mail or the contact form, you will receive the return instructions from us by e-mail.
baklijsten
BAKLIJSTEN
Laat uw canvasdoek nu inlijsten in een zgn. baklijst!
Geeft extra diepgang en staat nog luxer...
mail naar info@canvas-fotokunst.nl voor prijzen op maat.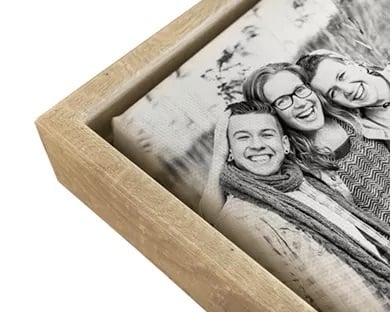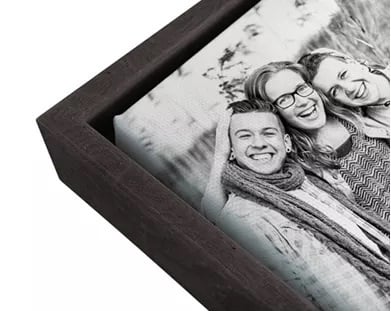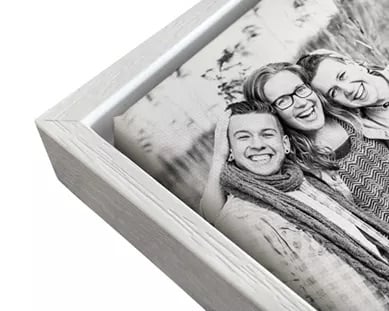 maatwerk
Ook printen wij op acrylglas, tuindoek, fotobehang, aluminium, dibond en diverse soorten hout!
Mail ons voor uw wensen en wij doen ons uiterste best om deze te vervullen.