What is a giclée?
The giclée is originally a printing technique that was developed in the early 1990s and was mainly intended for the reproduction of works of art. Where previously lithography was the standard for art reproductions, this is now the giclée. Nowadays this technique is also widely used for photo paintings, because it gives by far the best result above all other methods of production in terms of color fastness and longevity. The word giclée (pronounced zjie-klee) comes from the French language and literally means "to spray" or "to spray".
Very advanced and professional large format inkjet printers are used for printing, which use at least eight colors of ink. The best giclée printers are -in our opinion- currently produced by Epson, Canon and HP, with Epson leading the way in terms of technological development.
These giclée printers use pigmented ink and eject millions of microscopic ink droplets per second, resulting in deep contrast, intense colors and higher resolution than traditional lithography. In addition, the service life is much longer. These inkjet printers should not be confused with the desktop inkjet photo printers that many people have at home. The latter printers are not capable of making giclée prints of paintings.
Unfortunately, an inferior print is often referred to as a giclée, while it does not meet the characteristics of a giclée.
baklijsten
BAKLIJSTEN
Laat uw canvasdoek nu inlijsten in een zgn. baklijst!
Geeft extra diepgang en staat nog luxer...
mail naar info@canvas-fotokunst.nl voor prijzen op maat.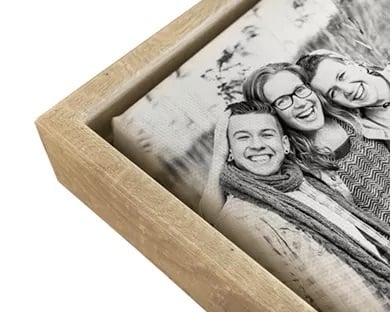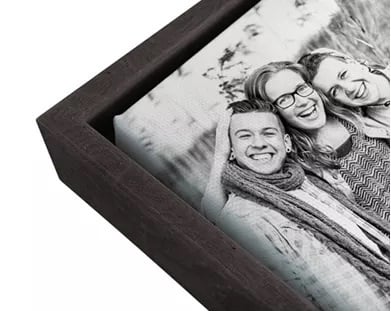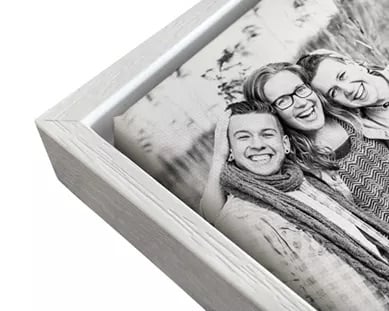 maatwerk
Ook printen wij op acrylglas, tuindoek, fotobehang, aluminium, dibond en diverse soorten hout!
Mail ons voor uw wensen en wij doen ons uiterste best om deze te vervullen.