Mysterious Girl

Photo painting woman with veil on canvas.
This trendy black and white wall decoration with a color accent has always been one of the most popular paintings in our collection. This beautiful black and white photo painting of a…

€ 149,95

Nude

Black and white photo painting nude female body.
This stylish black and white nude photo of a slim woman's body fits perfectly in a contemporary or sleek interior.

€ 149,95

SALT HARVEST VIETNAM

Photo painting of the salt harvest in Vietnam. Traveling can be so beautiful! With this photo painting of men harvesting salt in Vietnam, you bring the atmosphere of Asia into your home

€ 149,95

Curves

Triptych woman body nude.
Stylish, daring and controversial? In Fine Art, nude photography is an art form in which aesthetic value plays an important role. This beautiful black and white photo of a nude female body is printed on…

€ 149,95

Bodypaint

Black and white painting of a naked woman with red body paint.
Special black and white nude photo of the body of a woman against a light background, who has painted red paint or body paint on her body and face as war colors.…

€ 149,95

COLORFUL FACE

Photo painting colorful face on canvas. Color your room with this cheerful photo painting of a face painted in different colors.

€ 149,95

BALLET

Black white canavs painting ballet shoes.
This beautiful large wall decoration of ballet dancers with golden ballet shoes gives your living room a stylish look. The canvas is black and white and the gold-colored shoes serve as a…

€ 149,95

Charlie Chaplin

Triptych photo painting Charlie Chaplin on canvas.
Are you looking for retro wall decoration? Do you want to give your room a nice atmosphere with old black and white photos? With this canvas triptych by Charlie Chaplin on the…

€ 149,95

Louis Armstrong

Jazz black and white photo Louis Armstrong
Bring a touch of jazz into your home with this beautiful black and white art print by Louis Armstrong on canvas.This canvas Jazz poster is part of the Mix & Match Jazz photo series, where…

€ 69,95

Frank Sinatra

Canvas jazz poster Frank Sinatra
Black and white photograph of a young Frank Sinatra on canvas.This Jazz photo on canvas is part of the Mix & Match Jazz Photo collection, where the canvases can be combined with each…

€ 69,95

Ella Fitzgerald

Black and white jazz photo Ella Fitzgerald
With this black and white art print by Ella Fitzgerald you can taste the atmosphere of a jazz club from the 20's in New York.This canvas Jazz poster is part of the Mix & Match Jazz photo…

€ 69,95

Charlie Parker

Black and white jazz photo Charlie Parker
With one or more black and white jazz photos on the wall, your interior gets a special nostalgic look.This canvas Jazz poster by Charlie Parker is part of the Mix & Match Jazz photo…

€ 69,95

Louis Armstrong

Black and white photo dressing room Louis Armstrong
Photo of Louis Armstrong in the changing room of Aquarium in New York. In the photo, depth of field has been used, so that the mirror image is sharper than Louis Armstrong…

€ 69,95

Django Reinhardt

Black and white photo Django Reinhardt on canvas Nice photo of Django Reinhardt, taken during the 20's in New York.

SIZE
40 cm x 40 cm

€ 69,95

Count Basie

JAZZ PHOTO OF COUNT BASIESIZE40 cm x 40 cm

€ 69,95

INNOCENCE WHITE

Beautiful canvas with a woman in difficult pose. beautiful as 1 hatch, but of course also possible in other sizes and other materials

€ 149,95
Photo paintings people on canvas
A painting of people on the wall can provide a special eye-catcher in your interior. Canvas-Fotokunst.nl has both triptych canvases and classic single-panel photo paintings of people for sale in the webshop. For example, you can think of a stylish black and white art photo on canvas of a slender naked woman. Or, for example, nice retro canvases of musicians. Of course you will also find close up photo paintings of an eye or hands on canvas in this category.
baklijsten
BAKLIJSTEN
Laat uw canvasdoek nu inlijsten in een zgn. baklijst!
Geeft extra diepgang en staat nog luxer...
mail naar info@canvas-fotokunst.nl voor prijzen op maat.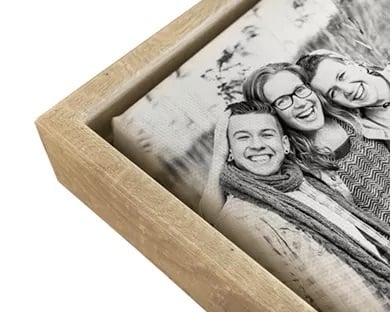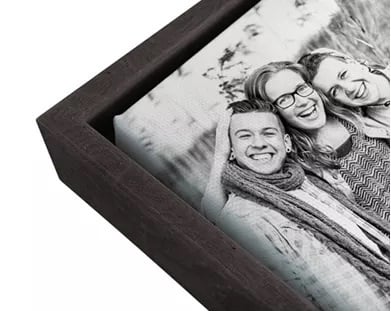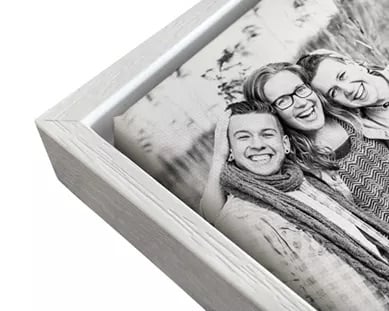 maatwerk
Ook printen wij op acrylglas, tuindoek, fotobehang, aluminium, dibond en diverse soorten hout!
Mail ons voor uw wensen en wij doen ons uiterste best om deze te vervullen.