Photography tips National Geographic photographers
In this article, we share the best photography tips from National Geographic photographers.
Photographer: Sam Abell
Art and photojournalism
"Less is more". Sam Abell does not use complicated equipment. Usually he only carries a 28mm and a 90mm lens and does not use a flash or reflective screens. He wants the photos he takes to faithfully reproduce what he saw at the time of shooting.
Photo tips:
During the workshops he gives, he puts little emphasis on technique and pays more attention to developing creativity.
Do things big and make it a life's work. For example, a photographer for a newspaper took pictures of a single family for 20 years. Another example is someone who photographed all the family businesses from a certain place that are still in the hands of that same family for over 100 years.
It doesn't matter if you are a professional photographer or an amateur photographer. Your subject can be anything, abstract work, landscapes or people. Most importantly, put your heart and soul into it.
Photographer: Jodi Cobb
Beyond the hurdles
The ability to work in intimate situations is Jodie's strongest point when photographing people.
She often opts for small and compact equipment so as not to stand out too much. She advises her students to always stay true to themselves and develop their own style and vision.
Photo tips:
When you shoot a landscape or a flower just because you like it, your photos remain superficial. So choose a subject that you are really passionate about and that means a lot to you. See what you think and feel about this topic.
Know the basic technical principles of the equipment you are using. If necessary, take a course. Get advice on which shooting gear best suits your purpose and expectations.
To get beyond a cliché photo, you have to focus completely on a subject and experiment with different points of view, lenses, techniques and light. Please come back when the light is better.
The light in the morning and late afternoon can be the best, but pictures can be taken all day long. Be creative and try to adjust lighting situations to your liking.
Experiment, take a good look at your own photos and learn from your mistakes.
When you see a beautiful and interesting photo in a magazine or on a website, think about why this photo appeals to you so much. Is it the lighting, the location or the people? Explore what inspires you.
Photographer: Annie Griffiths Belt People close by Annie was one of the first women to work regularly for National Geographic. Her subjects range from human geography to archaeological excavations. One of her best qualities is photographing people as they go about their daily business. Photo tips: Many people like to take pictures or the photo equipment. If you only focus on the latest equipment, you'll never get anywhere. Ensure a good combination of insight and skill. Do not rely solely on your camera for the correct shutter speed and aperture, but learn to measure light yourself. Just as you get a better ear for music through experience, with photography you get a better sense of light. The quality, color and direction of light are often more important than the amount of light in most photos. Always be aware of why you are using a certain aperture and what effect you want to achieve with it. Learn to tell stories with your camera. Sometimes this is possible with a single photo, but usually a series of photos is better. Photographer: James L. Stanfield Bring history to life One of James' talents is that he can evoke the past with his photos. He tries to bring stories about ancient empires and architecture to life. For this he often uses human elements and therefore often looks for locations where people have not yet given in to modern culture.
Photo tips:
Before visiting a new city, study travel guides and websites with photos. Visit the same location more often with different activities and lighting conditions. Avoid clichés and look for new points of view.
Light is a photographer's most important resource. Beautiful situations occur most in the early morning when the light is warm, or when it is raining, snowing or fog.
Always visit a local market in each country. Especially early in the morning.
As a photographer, do a lot of research, get up early and stay out late. Push your limits and be curious about spontaneous moments.
Photographer: Michael Yamashita
Capturing the essence
When Michael takes photos for magazines, he always aims for eye-catchers. The visual power of the photo is very important, it should attract readers and generate interest in a story. Because often only a few photos are placed with a story, he tries to process as much information as possible in each photo.
Photo tips:
Good landscape photos usually contain good composition, texture and rich colors. Before taking the shot, ask yourself what the power of a particular scene is and try to capture that element in your photo.
At a good location, wait for someone to walk by so you can add a human element to the scene.
Only bring the 2 lenses that you use the most. Leave the rest until you need them.
Take your camera with you wherever you go to make photography a part of your life. Take pictures of your family and friends and experiment. It is easier to develop visual skills in a familiar environment.
baklijsten
BAKLIJSTEN
Laat uw canvasdoek nu inlijsten in een zgn. baklijst!
Geeft extra diepgang en staat nog luxer...
mail naar info@canvas-fotokunst.nl voor prijzen op maat.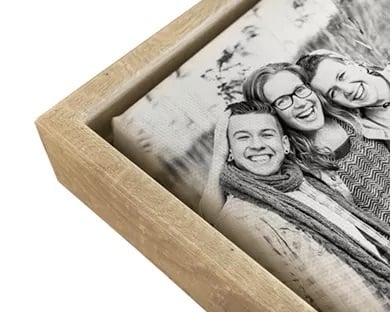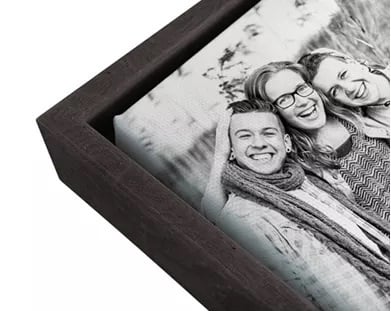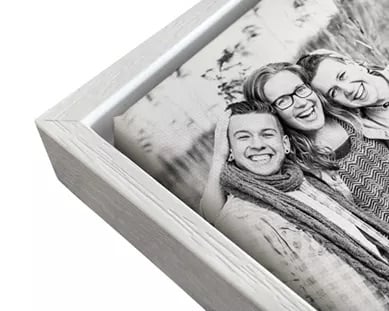 maatwerk
Ook printen wij op acrylglas, tuindoek, fotobehang, aluminium, dibond en diverse soorten hout!
Mail ons voor uw wensen en wij doen ons uiterste best om deze te vervullen.